Masterclass
In Business Writing and Story-Driven Marketing
Better words get better results!
Take Your Business Writing to the Next Level
Copywriting is a critical element in your marketing strategy and a key ingredient for all areas of business success. You see, copywriting is not merely about getting words down on paper to convey a message, rather it's the act of strategically delivering words that move people to action…
It's about understanding fundamental principles of consumer psychology, digging out what's unique about your offering, and crafting powerful copy that makes your reader crave the product or service you're selling or promoting.
No matter what kind of copywriting you want to do – whether it's web copy, traditional sales letters, email nurture campaigns, Business-to-Business, or anything else – you'll find out everything you need to know in this Masterclass, including how to…
Write website content that will make your phone ring
Craft persuasive texts that leave a lasting impression
Stand out in the content marketing jungle to attract more prospects
Express your offer in a way your prospects can't ignore
Become a confident business writer, happy with your content
If you want to jump on the fast track to becoming a successful business writer, we invite you to attend this invigorating, inspirational, and eye-opening Copywriting Masterclass, where you will gain both the confidence and skills to write powerful sales and marketing copy.
You don't have to be an experienced, accomplished, "natural", or even keen writer to make these principles work for you!
Free Stuff
Here are some exclusive extras you can expect because don't we all like to get more bang for our buck?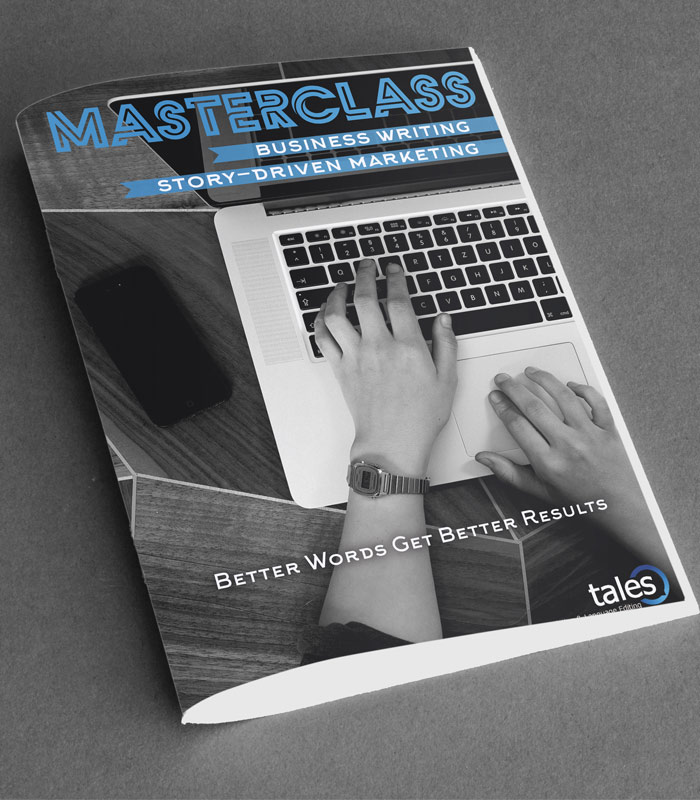 FREE Professional Workbook Valued at $49
Plus, if you're one of the lucky first 20 participants to sign up, you can enjoy the optional benefit of a one on one coaching session to discuss your individual business copy-strategy at a 69% discount for only $45.57 + GST, saving you $101.43!
This Masterclass is packed with copywriting how-tos that range from identifying your prospects' core buying emotions… to finding your point of difference and using it to craft compelling offers… to applying proven sales pitch formulas to your own business writing… to the art of story-driven marketing… to writing powerful headlines that grab your prospect by the eyeballs… to writing email copy that can generate sales just like that.
In this hands-on workshop you will get the foundation you need to THINK differently about what your copywriting can do and how it should sound.
You will gain the skills to knock out your first draft and then "edit in the awesome", and, best of all, you can do it all immediately with the right training and the help of handy templates and a proven process.
These valuable skills can pay off instantly. With a single email send or headline tweak, you could cover the full cost of the program with plenty left over (oh, and did I mention the repeat income from sending the email again?)
Helena has helped many businesses universities, and organisations around the world craft more compelling texts through training, one-on-one coaching, and as a hired professional copywriter.
Here's what they have to say…
I enjoyed the motivating atmosphere during the workshop. I could instantly improve my writing through learning by doing.
Helena from Tales was vey prompt and efficient editing the copy for my business website. Some very important changes were suggested and it really made a difference to the way my copy read and how professional my site became. I would not hesitate to recommended Helena for your language editing or writing needs.
Helena greatly improved my writing by providing me with to the point advice on how to better structure and organize. It is also worth mentioning a hearty smile and good atmosphere while working with her. Helena is packed with motivation and ready to answer all your questions and doubts.
Helena is extremely knowledgeable and is a role model for practicing and teaching business writing. I gained so many valuable insights from her Masterclass workshop and my business writing has substantially improved. Best of all, I now have to confidence and knowledge to tell the difference between good and bad pieces of writing.
Selection of companies and organisations Helena has worked with: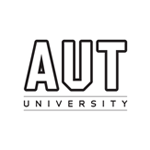 Helena Merschdorf
Helena Merschdorf is a passionate entrepreneur, scientist, and copywriter, who has presented her popular Masterclass workshop series around the world, as far abroad as Austria. With Master's degrees and industry experience in both geographic information science and linguistics, Helena understands the challenges faced by various industries in today's fast-paced information society.
Since starting out in the language business in 2011, Helena has translated and written numerous business websites to meet the growing demands of business globalisation, refining her web-writing skills in the process.
She discovered the power of great web-copy, and how the words on a website can effectively make or break its sales potential. Helena found this concept truly fascinating. She was eager to learn all the ins and outs of writing great copy and content (not just for websites!), which led her to pursue the industry-leading AWAI Copywriting Program.
In the program, she consolidated her web-writing skills and learnt how to write powerful promotions, sales emails, direct response campaigns, content marketing campaigns, and much more.
Helena also recognised that her clients would benefit most if she coupled her powerful copywriting skills with a solid understanding of digital marketing. As someone who is always keen to learn and grow, Helena underpinned her copywriting services with a Micromasters in Digital Marketing, giving her the well-rounded industry understanding she possesses today.
The Foundational Principles of Consumer Psychology
Understanding Human Desires and How They Relate to Sales
Copywriting Emotions – What Really Makes Us Tick
Psychological Principles That Drive the Sales Machine
Features Versus Benefits (And How to Apply Them to Your Marketing)
The Architecture of Persuasion
Proven and Practical Methods of Increasing Your Credibility
Copywriting Commandments Every Great Writer Needs to Know
Getting to Know Your Audience and Writing for Them
Finding Your Unique Selling Proposition and Wording it Right
Making an Irresistible Offer Your Prospect Can't Refuse
Discovering Your Brand's Unique Tone of Voice and Using it in Your Sales Copy
The Short Course on Sales Pitch Formulas, Structure, and Layout
Discover How to Apply Proven Sales Pitch Formulas to Your Business Writing
Find Out How Aspects of Layout and Design Can Make or Break Your Sales Pitch
Understand How to Write Headlines That Grab Your Prospect by the Eyeballs
Powerful Punctuation: How to Use Ellipses, Bullets, and Commas for Maximum Effect
How to Write Subject Lines with Record-Breaking Opening Rates
Understand the Importance of a Strong Call to Action
Writing Engaging Copy for Content in its Many Forms
Email Mastery: Plot (and Write) Outcome-Driven Email Campaigns
Content Marketing Through Blogs and Social Media
Injecting Oomph into Your Newsletters to Drive More Sales
Writing for SEO: How to Appeal to Man and Machine
Understanding Landing Pages and How to Align Them with Your Marketing Campaigns
How to Effectively Generate and Present High-Quality Content
The Writing and Editing Process
Power Writing: Get Down Your First Draft Without Agonising Over Every Word
Punch Up Your Copy by Injecting Emotion, Storytelling, and Personal Touches
How to Test the Effect of Your Copy Before (And After) It Goes Live
How to Combat Wordiness and Keep the Content Sharp
How to Get the Ideas Flowing When You're Stuck
Language Matters: Simple Tips for Becoming a More Stylish Writer
The Fundamentals of Story-Driven Advertising
The Story Structure: How to Create a Compelling Narrative that Captures and Holds Your Prospects' Attention
Finding Hooks and Sinkers That Will Move Your Audience to Action (Buy!)
"But I Don't Have Any Good Stories to Tell…" – Uncover the Potential Stories Hidden in Your Business and Apply Them to Drive Leads and Convert Sales
More Techniques Guaranteed to Take Your Copy to the Next Level
Keys to Building Customer Trust in Your Copy
When, Where, And How to Use Testimonials
Ways to Dramatize Offerings for Greater Appeal
Testing Your Copy: What, When, How, And Why You Test
5 Great Reasons You Should Consider the Copywriting Masterclass…