Our Team of Professional Translators and Editors can Help You...
Whereby your success is our number one priority
Who We Are
Our team of translators and editors share a passion for communication, and we continuously strive to uphold the values of intercultural respect, professionalism, and integrity.
All our translators are full members of the New Zealand Society of Translators and Interpreters (NZSTI), ensuring that we meet the highest quality standards. We translate all languages into English, and our translations are accepted by all New Zealand government agencies.
No matter if you engage us to polish your book, thesis, or manuscript before sending it to print, or entrust us with the translation of your personal or business documents, your success is our number one priority.
We ensure that your message doesn't get lost in translation!
Our Founders
With over 10 years of experience and counting…

 Helena Merschdorf | Translations Manager
BSc., MSc., MA
Background
As a native bilingual speaker of English and German, Helena has a deep passion for all things linguistic, paving her way to becoming a qualified translator.
Education
After completing her schooling in Nelson, New Zealand, Helena moved to Austria where she undertook a Bachelor's degree in Geography followed by a Master's degree in GIS at the University of Salzburg while also working as a freelance language editor and translator. After finding her calling as a translator through freelance work, Helena decided to pursue formal qualifications in this field, completing a Master's degree in Translation Studies at the University of Birmingham, UK.
Experience
Helena is a published author in science and linguistics and understands the particular language requirements of businesses and academics. She is also a full member of the New Zealand Society of Translators and Interpreters (NZSTI), and her certified translations are accepted by a number of authorities. Further, Helena has recently completed a Certificate in Applied Business Growth.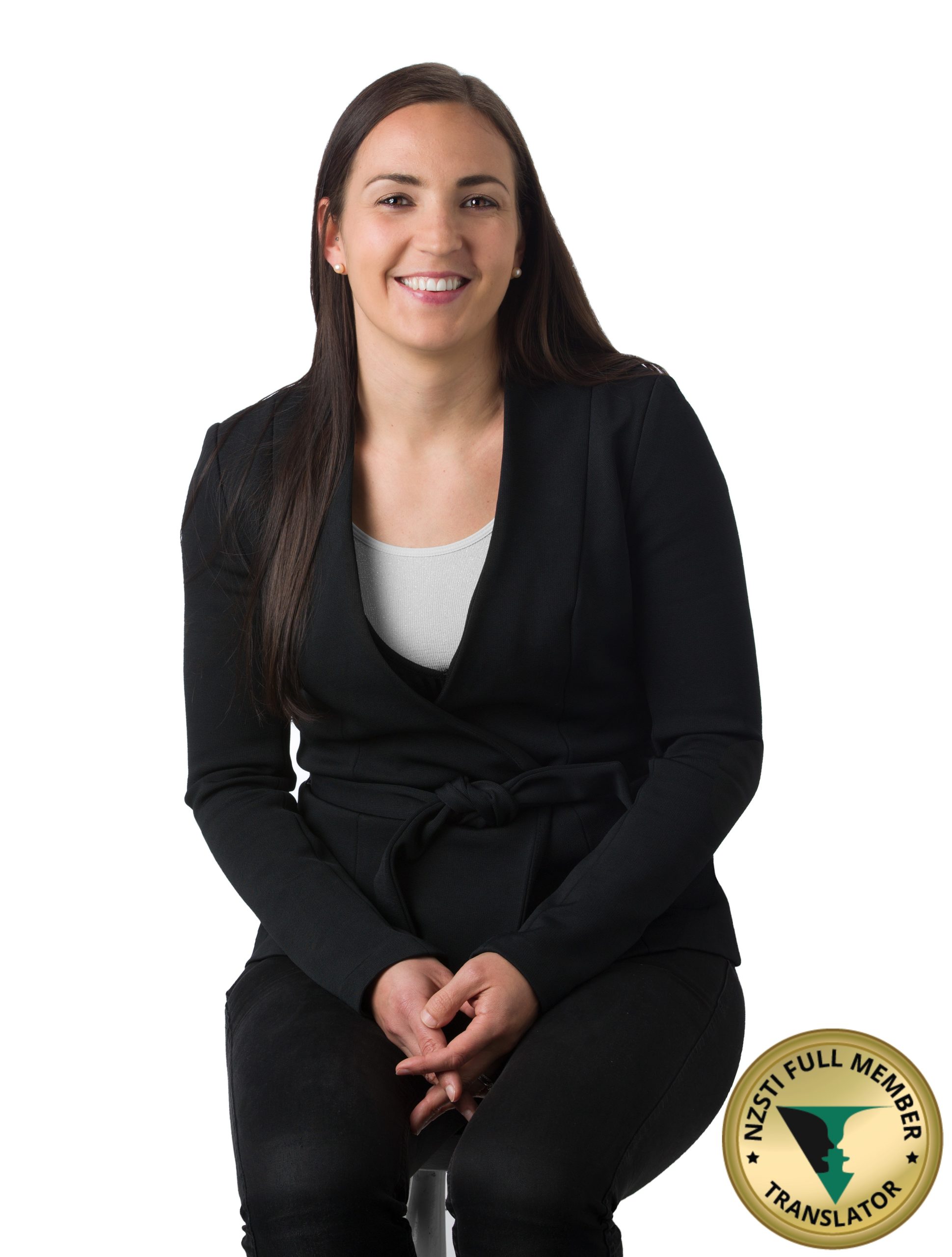 Isabella Merschdorf | Chief editor
BA, BSc., MSc., Dip. Edit
Background & Education
Isabella's interest in cultures and languages led her to pursue a BA degree in English and Classical Studies at Victoria University of Wellington. She then travelled the world and settled in central Europe where she furthered her scientific education by completing a Master of Science degree in Geology at the Paris Lodron University of Salzburg.
Experienced Teacher & Editor
During this time, Isabella tutored students and adults in English language and led courses in scientific writing and presentation. She also worked as a proofreader and copy-editor for scientific publications, theses, course materials, presentations and book chapters.
Expertise
Upon returning to New Zealand after many years abroad, Isabella gained a Diploma in Proofreading and Book Editing at the New Zealand Institute of Business Studies. Isabella's strong background in science, coupled with her extensive experience in academia and linguistics, give her the ability to edit scientific and technical work with tactfulness, understanding, and attention to detail that go beyond simple linguistic corrections.
Communication is the cornerstone of success
The Tales team